How To: Make a reservation on behalf of another user

Only Administrator and Instance Administrators can m

ake a reservation on behalf of another user.
To make a reservation on behalf of another user:
Click on the 'Reserve' button on the top menu bar.



Change the name displayed to the user's name that you want to reserve the desk for.



Click on the green 'Reserve' button to reserve the desk to that user.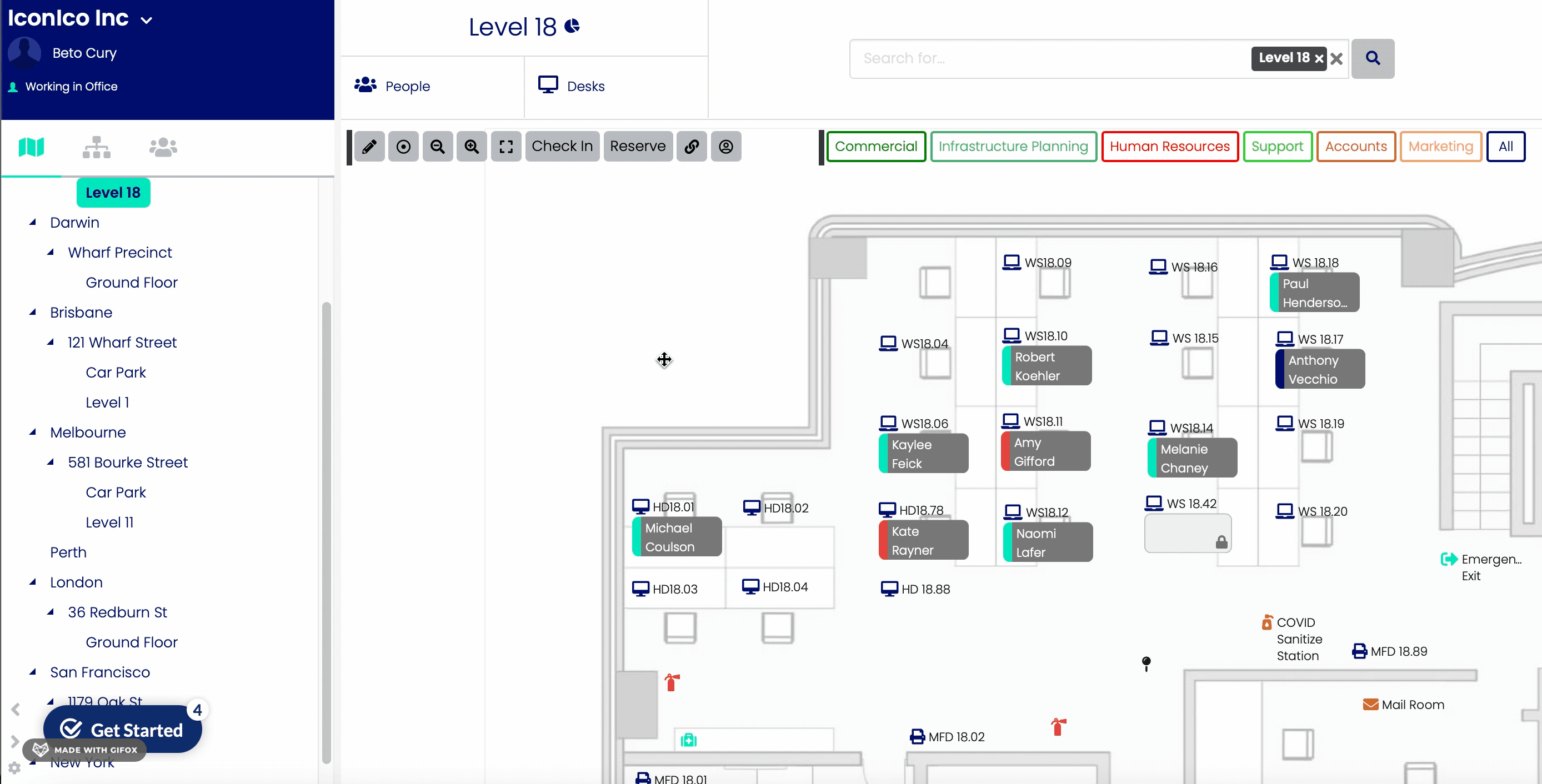 Make a reservation on behalf of another user
Related Articles

How to: Add an External User

How to Add an External User You may have contractors or other people from outside the organization visiting an office that require a desk. By adding the external person as a user in OfficeMaps they can be allocated to a desk using either a ...

Creating a Kiosk User

For a kiosk to be available for use in OfficeMaps, a special user must be logged in to a computer which is made available for staff to use exclusively for this kiosk function. This user must be given the role Guest.

Allowing user Profile editing

Administrators determine the fields that are available for each user in their Profile and whether users are able to modify this information themselves. Every OfficeMaps instance has a default list of fields available for user Profiles, including ...

How to: Neighbourhood Restrictions

This feature is per site level. So each site level you want to enforce restrictions on, needs to be done manually on each. OfficeMaps now allows administrators to restrict reservations and Check-in by Neighbourhoods. Reservations and Check-ins can be ...

Configuring desk reservations

Requires OfficeMaps Professional For information regarding how to create and manage a reservation please see this article https://help.officemaps.com/portal/en/kb/articles/how-to-create-and-manage-desk-reservations Reservations allow users to select ...