Purpose

In flexible working environments it is often useful for employees to be able to easily identify the specific desk or work point where they are located. Since OfficeMaps allows every desk to have a unique code, the steps below allow labels or stickers to be easily printed using a Microsoft Word mail merge to label every desk and work point.



Steps

The data source is the Asset list exported to Microsoft Excel. This is obtained by clicking the OfficeMaps menu then selecting Assets.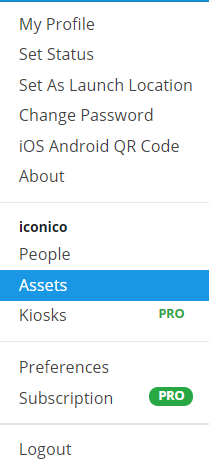 Then click Export to Excel.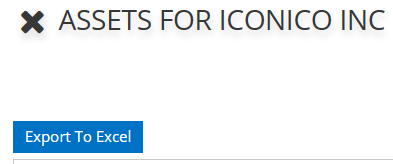 A number of additional fields are included in the export, so the list can be filtered and saved.

It is then a case of defining the Merge Template. This can be a generic size if the labels are printed A4 then sliced, or it can be set based on standard Avery label pages.
Attached to this article is an example of a Microsoft Word Merge Template.
When the Template is opened or a new document created c
lick on Mailings Tab then Select Recipients, Use an Existing List.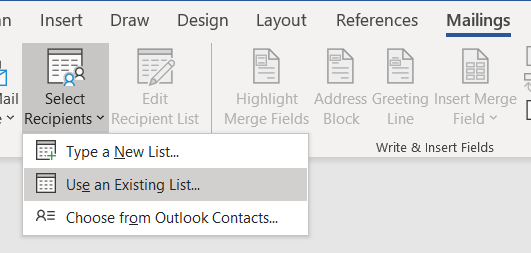 In the next dialog, change the drop down filter to 'Excel files' and browse to the downloaded or modified Asset spreadsheet.


Click OK on the next screen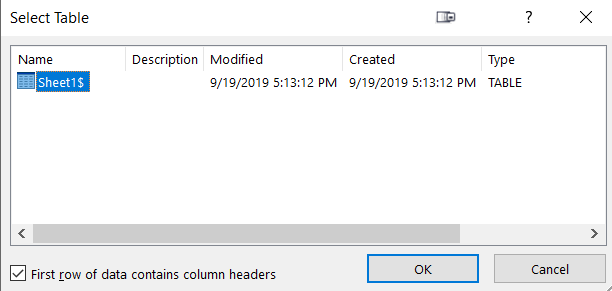 Click on Labels and select the correct label size.

To Add the Barcode to any document template
click Insert Merge Field and select the barcode.
If it is a clean document it will be the same as adding any other mail merge field except for the QR code.
Select 'qrCodeData' field.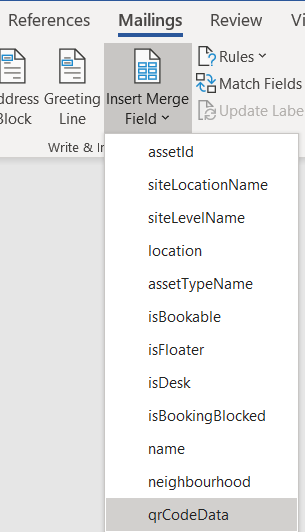 When added, right click the field in the document and choose 'Toggle Field Codes'.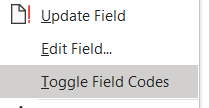 if you want to change the default, right click the field again and you will see a new option Edit Barcode...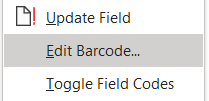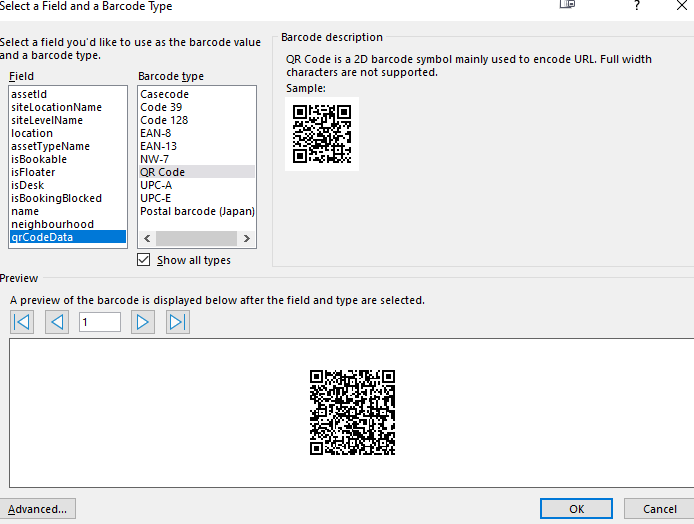 Consult this Microsoft document for further definitions:

Once the template is laid out correctly you can click Preview Results
to confirm before processing the merge.
To complete, click Finish and Merge.