How to: Integrate a Teams Account to OfficeMaps (Admins Only)
Integrate a Teams Account to OfficeMaps

To make

all users' Teams presence visible

:
Click on the Main Menu button (Company Name) at the left top corner;



Click on Preferences and then Integrations.



Select the integration you have already configured.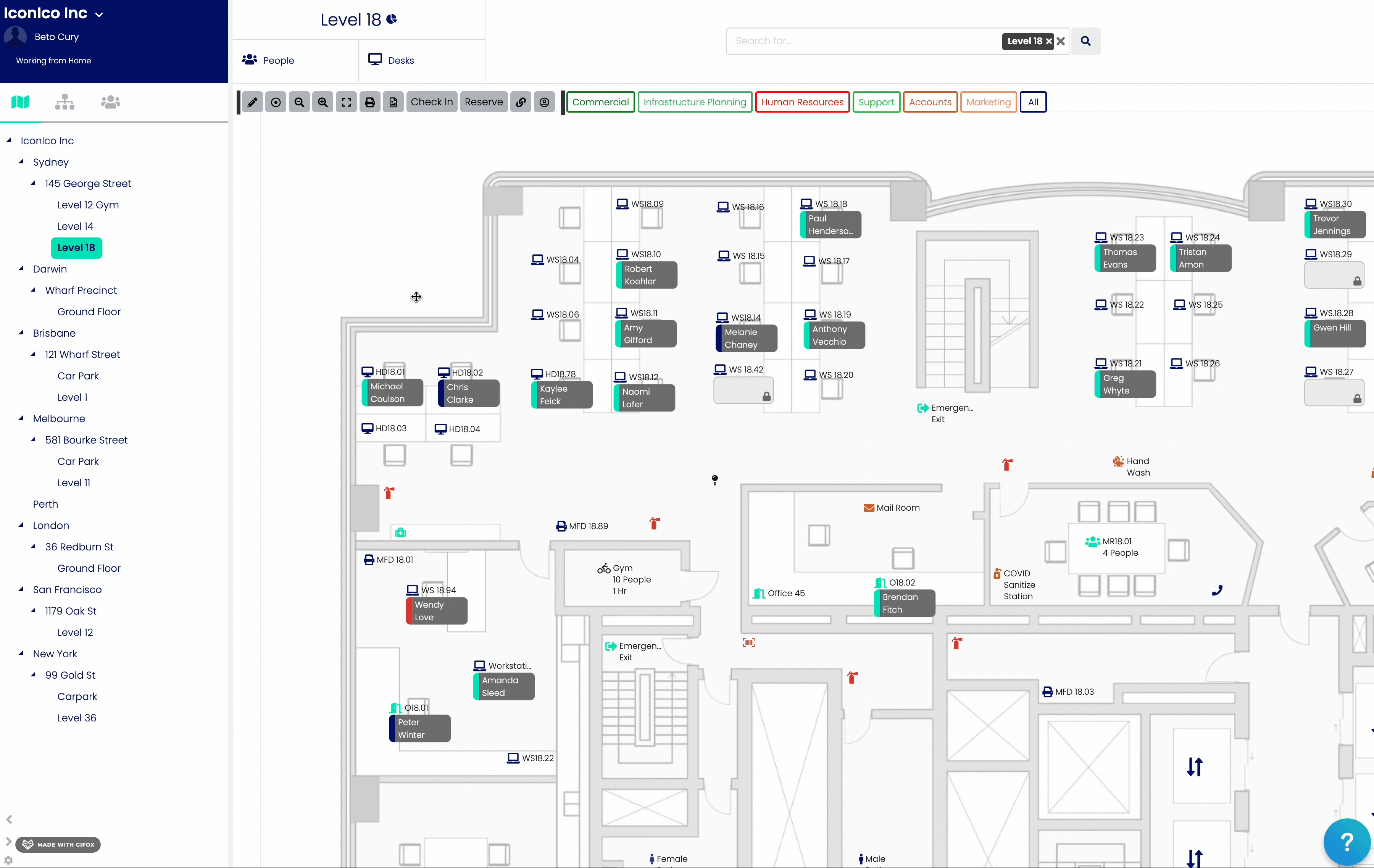 On this Integrations page in the section "Teams User Presence" you will need to enter the user name of a Teams service account which does not have MFA enabled. No other special permissions are required for this account.

Click on the button "Set Password" to set the password for the account.
The final step is to ensure that all users can view this Presence information.
This can be enabled by checking the option "Teams User Presence" which appears in the section "Which fields should be visible to all users?" under Preferences -> People.
Related Articles

Accessing your Account

Administrators of all OfficeMaps accounts are able to view details of their subscription from the secure OfficeMaps Customer Portal. The portal is separate to the OfficeMaps app itself. The Portal can be accessed by Administrators using the ...

Installing OfficeMaps

Please refer to the articles Server Requirements and Installation Pre-Start Check before continuing. Performing the Installation Download the latest version of the OfficeMaps full package (e.g. OfficeMaps2.3.1.zip). Download the latest version of the ...

Getting Started with Zapier and OfficeMaps

Prerequisites: To enable a connection between OfficeMaps and Zapier, you will need to have signed up for each service. You can signup for a free trial of OfficeMaps here. You can signup for a free trial of Zapier here. To enable the integration, you ...

Configuring Azure AD for self-hosted OfficeMaps

This article is intended to provide network administrators with the steps required to enable Azure AD to integrate with self-hosted OfficeMaps. IMPORTANT: THIS ARTICLE IS ONLY FOR ON-PREMISE INSTANCES. DO NOT COMPLETE ANY OF THESE STEPS IF YOUR ...

Step 3: Adding People to OfficeMaps

There are 3 ways to add people to OfficeMaps: First: Manually via the browser interface. This allows you to edit users via the browser. Useful for adding/editing/removing small numbers of users. Users created this way are managed in OfficeMaps. ...