How to: Setting up your Status
There are 2 methods to setting up your Status:

Users are able to set a status which allows other users of the system to identify whether or not they are available and other information related to their work day.
First method:
Click on your profile name on the top left hand corner.



Click on your status under your name.



Select one of the Status options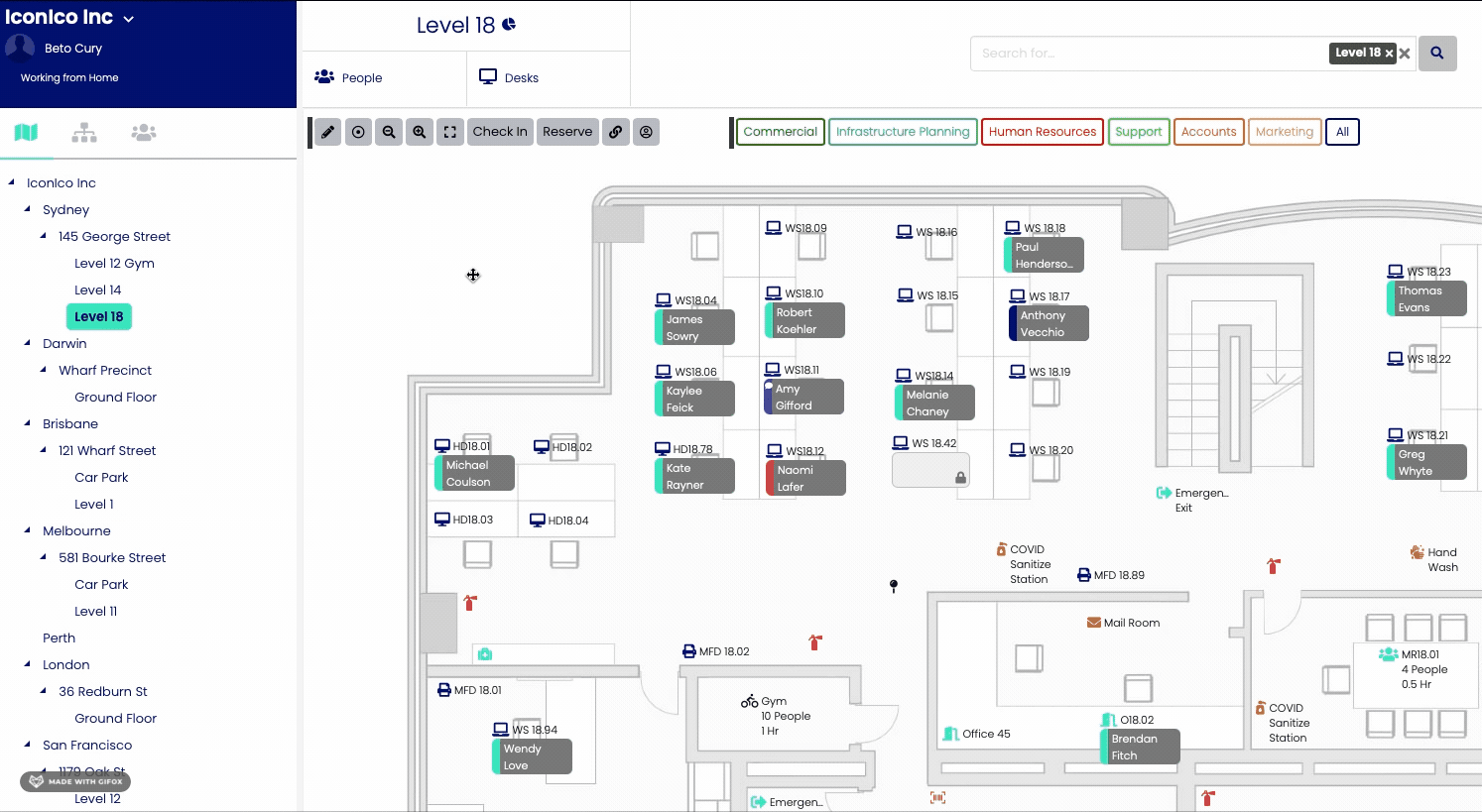 Setting up status via user's profile=
Second method (only Administrators have access to configure this feature):
Click on the arrow on the left top corner (on top of your username).



Click on the 'Preferences' button.



Click on the 'Working From Status' button on the left side bar.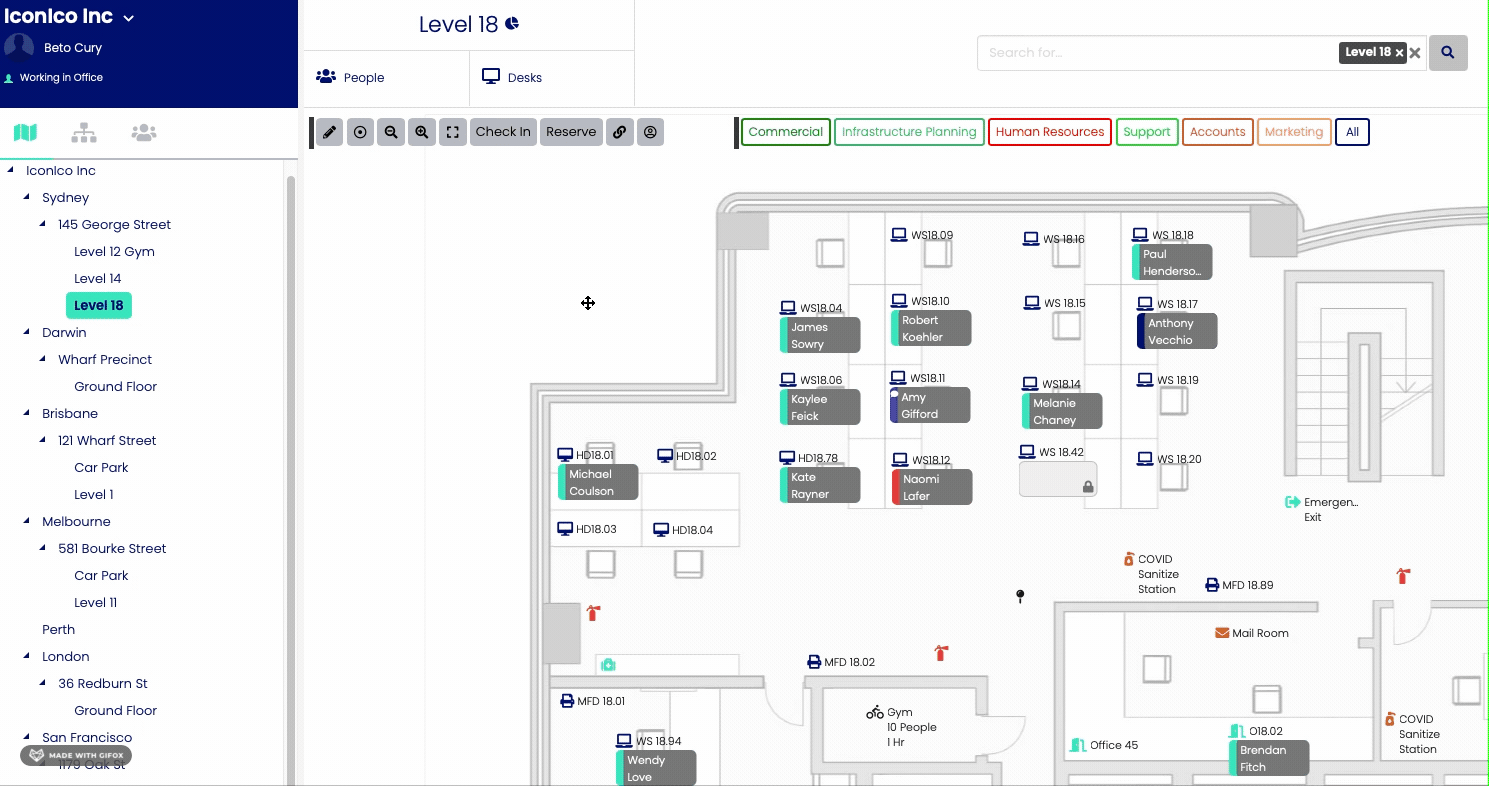 Working from Status
In this screen the administrator can select a few options in regards to the user's status, for example:
Reset status automatically at midnight for all people and select the Default Status;




Prompt user to confirm status in the web or mobile app each day;




Send reminder email to confirm status if no confirmed in app;

Hide status.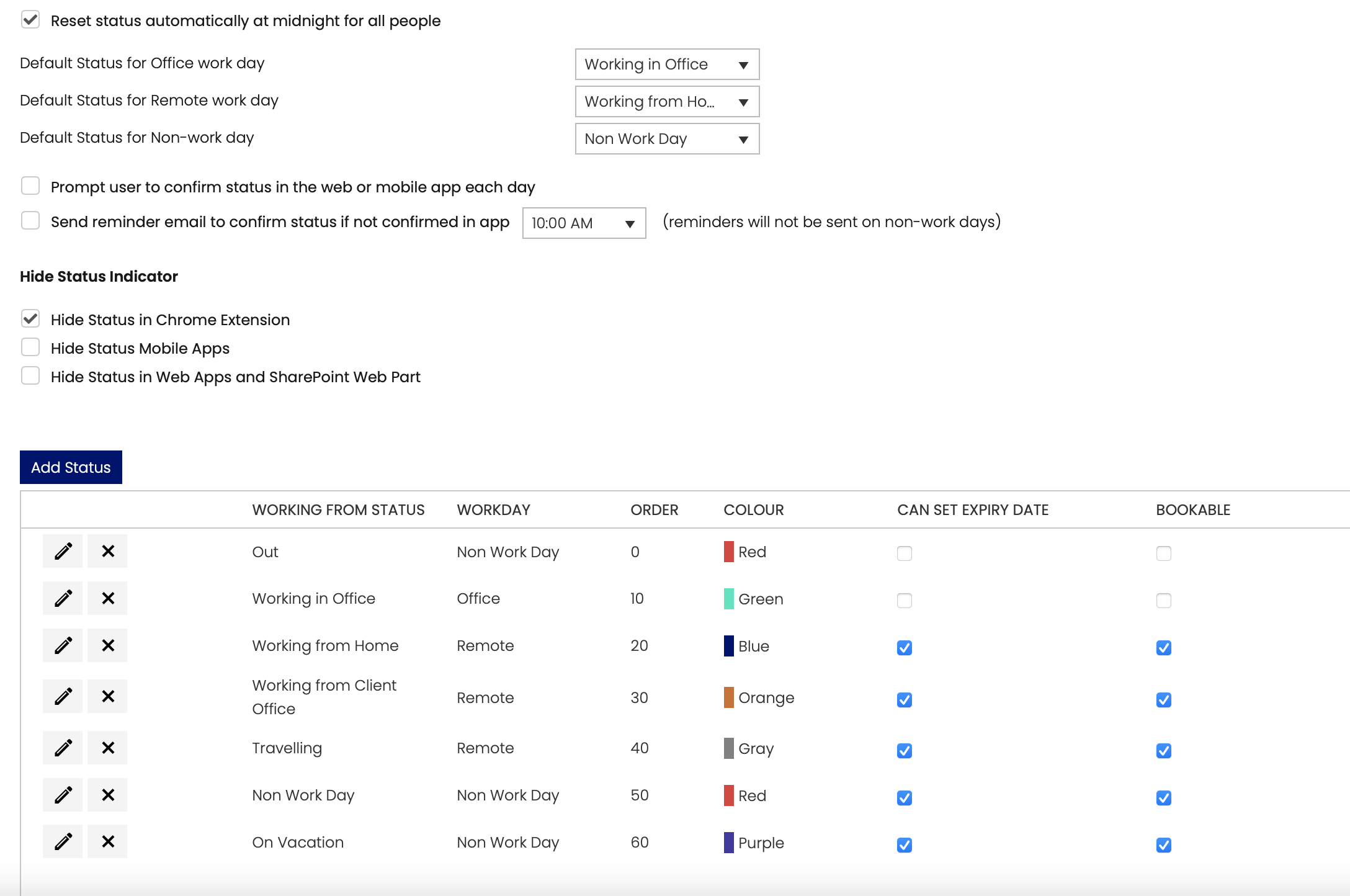 Working From Status Settings
Administrators have the option to force all statuses to expire each evening at midnight. If this occurs, each user's status will be set to a predetermined default status as described above. This will not affect statuses that currently have an Expiry Date set until that date has occurred.
A message can also be set that allows a user to communicate further information about their status. This message will appear underneath the user's status in their User Profile.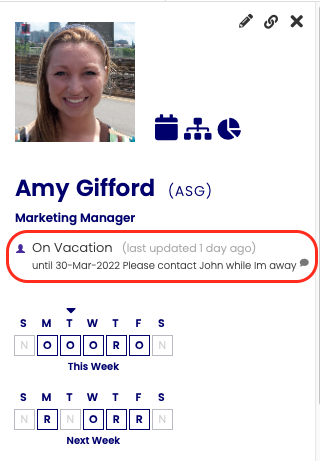 Message Under Profile Status
Related Articles

Setting Status Expiry and Default Statuses

Some statuses can last longer than a single day, e.g. holidays or long service leave. If these statuses have been configured to have an expiry date Administrators can enable a setting that automatically clears this status when that date ends. To do ...

Step 1: Setting up the Location Tree

The first thing to configure is the Location Tree. It is important to determine how many office maps will be required and where they will be situated. The Location Tree consists of five tiers of information: Country, Region, City, Site and Levels. ...

Step 8: Setting up the Department Tree

The Department Tree allows organisations to arrange people by department rather than by physical location. The Department Tree consists of any number of tiers organised hierarchically. You can add, delete, rename, hide or alter the settings for any ...

Deleting a Status

It is not possible to delete a status if anyone has this status assigned. These statuses must first be changed or unassigned before the Status can be removed. To remove an Status from OfficeMaps locate the Status to remove, click the Delete button ...

Adding a new Status

To create a new Status click on the Add Asset Type button and enter information into the dialog that appears: Status: The name of the Status in OfficeMaps. This value is required. Order: The position within the list of other Statuses. Colour: ...