Maps are used to act as a background for desks, people and other objects so that users can navigate and find things in your office. Maps are associated with 'Levels' on the Location Tree. Each 'Site' on the Location Tree can contain any number of Levels.

To add a new Level, right click on a Site node in the Location Tree and click on 'Add new level'.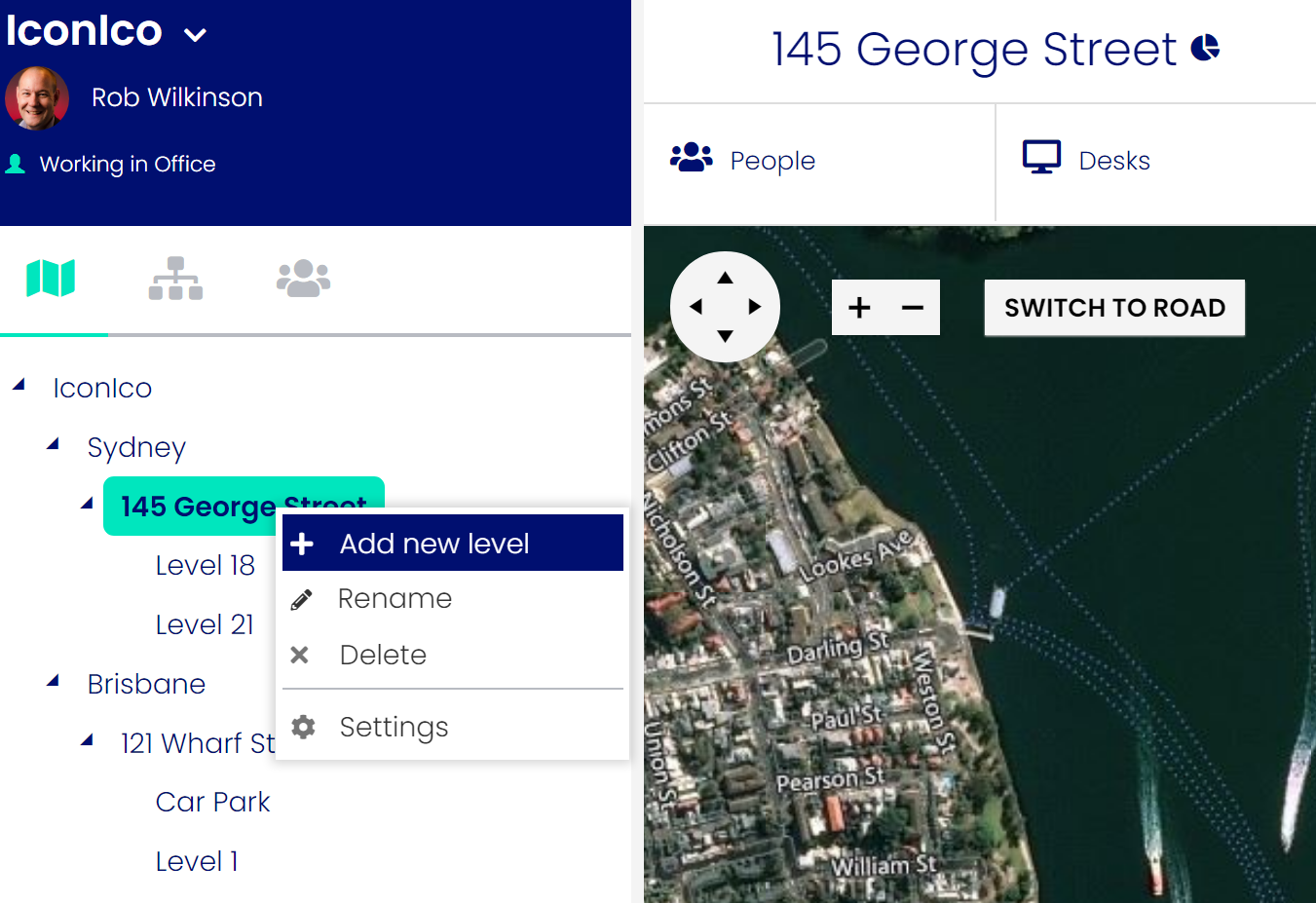 Create a new Level
Type a name for the new level and then press Enter

To upload a map for this Level, right click on the new Level and click on 'Settings'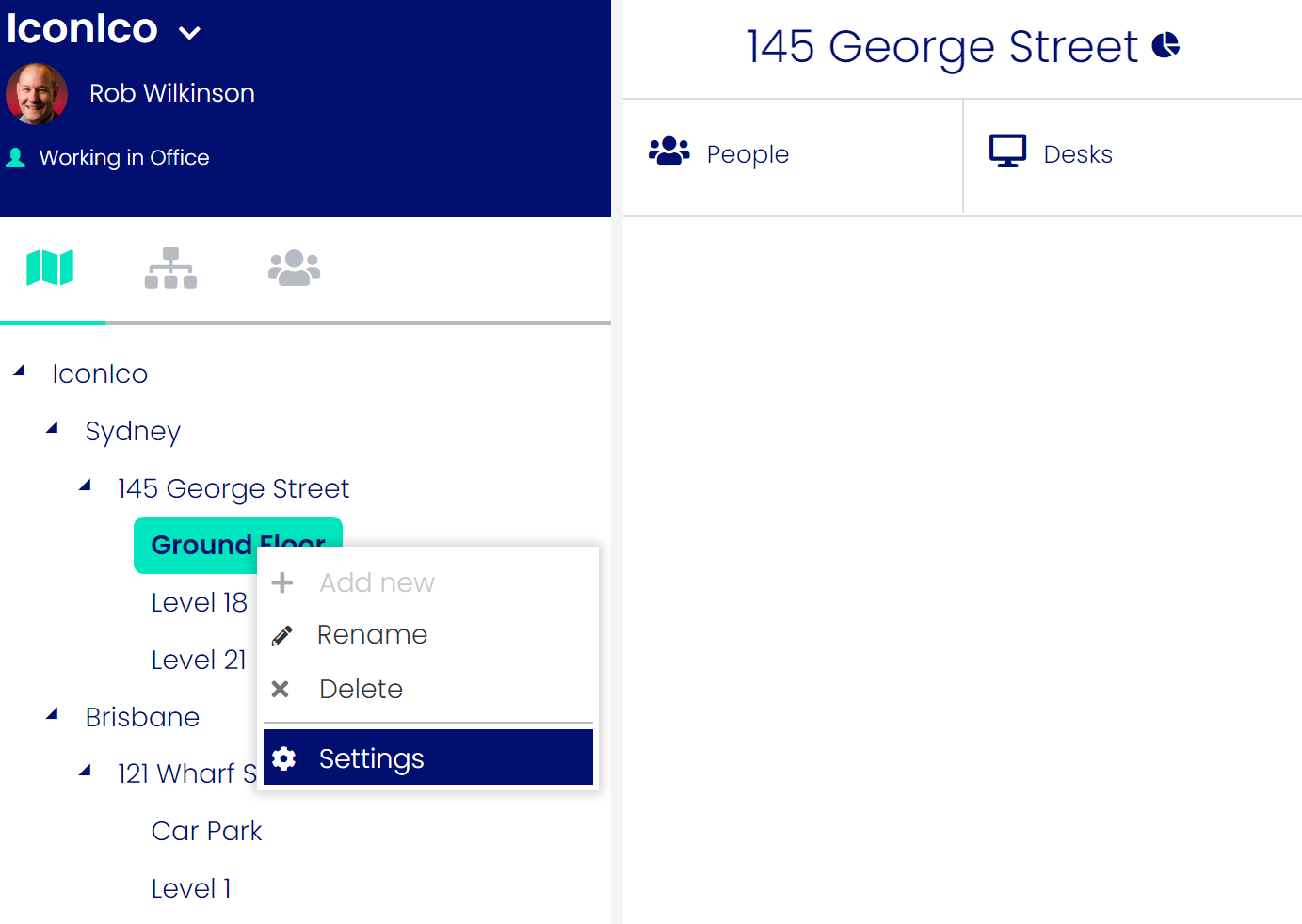 Open the Level settings
From the Settings page, click on 'Select File'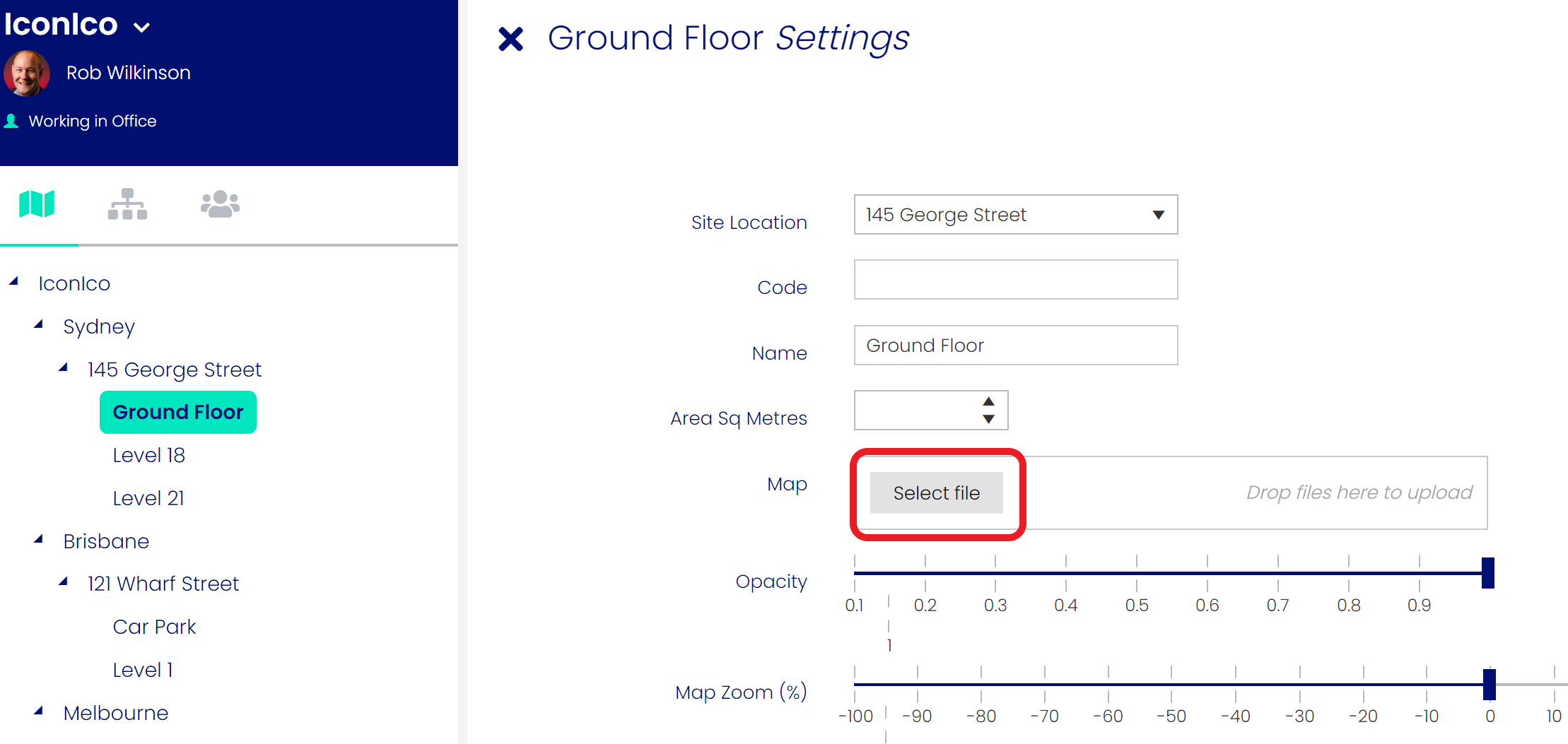 Open the map file selection dialog
Select your map image file and click 'Open'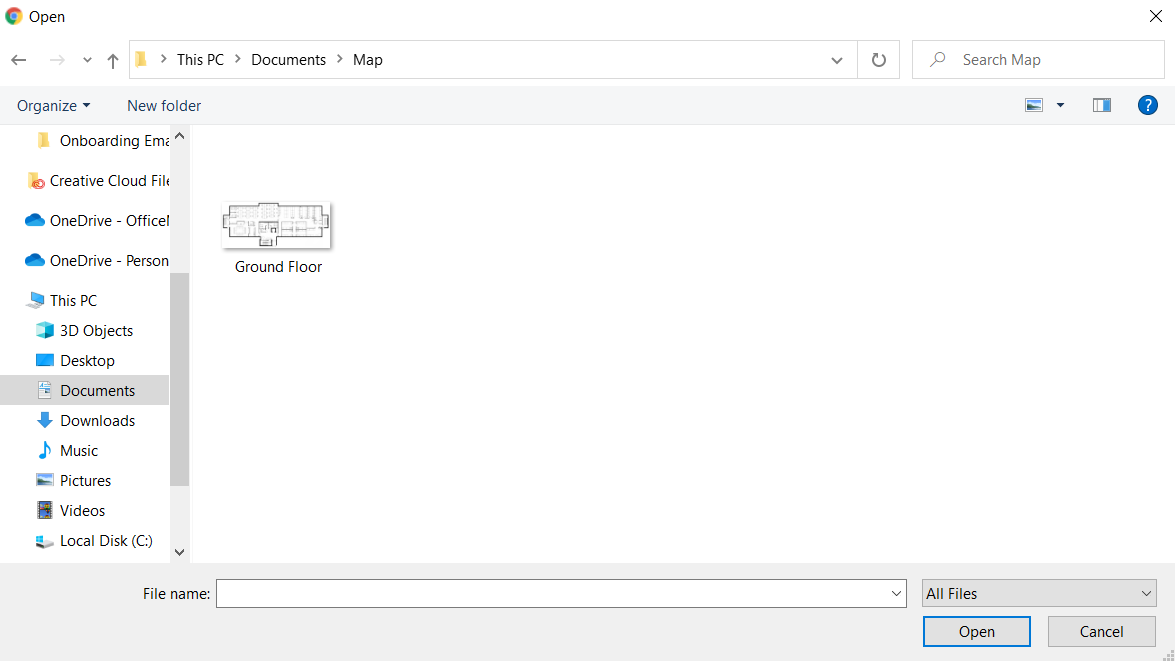 Select the map to upload
Click 'Upload' to finish.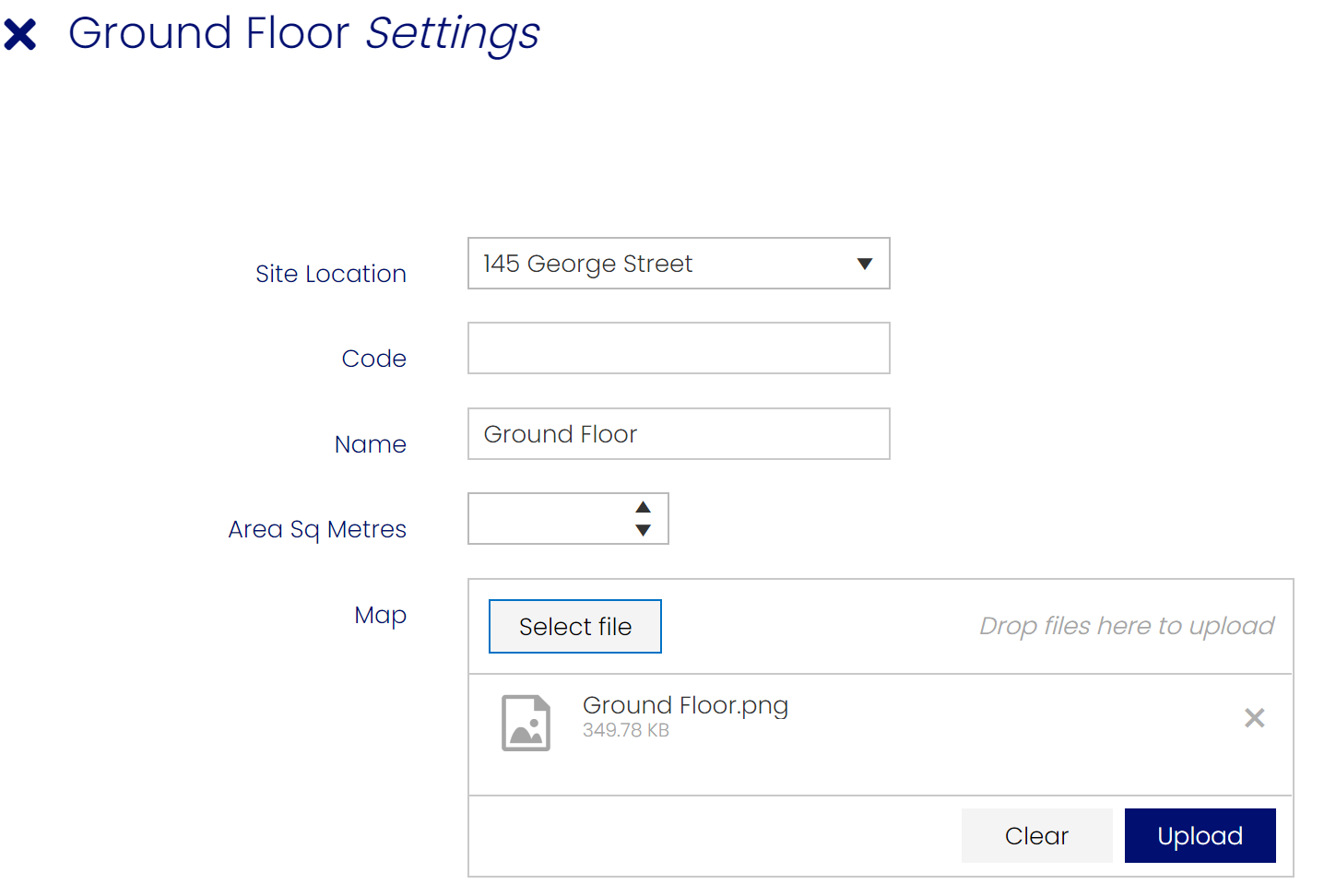 Upload the map